Using various tuning software, Gearhead Sales LLC has programs available in their Ford Power Stroke Tune Packages that extract extra mileage and performance over the already pre-loaded programs provided by SCT, and Bully Dog. We recommend the default files in the devices for the average driver, but if you want extra performance Gearhead can supply you with
Our tunes will work on most Ford specific SCT and Bully Dog devices that accept custom tuning, as well as Powerhungry Performance's Edge 87000 and 87100 *revisions only*.
**THESE TUNES DO NOT WORK ON THE HP TUNERS VERSION 86000 or 86100**
Unlimited Tow – Since this file maintains stock fuel parameters, it can tow whatever you want while giving better shift firmness than stock.
8,000 Lb Tow (8K Tow): This tow file is rated for 8,000 pounds of towing without being studded. Studded trucks can tow 13,000 pounds with this file.
Street Race Lite – (SRL-): Same shifting of SRL series files, but the power level is between SRL and 8k tow files. A perfect "in between" daily file. Recommended for non-studded trucks.
Street Race Lite (SRL):  Awesome daily driver file (no towing) with butt kicking response, low smoke, and outrageous power. The best shifting all-around street file on the market period! Typical gains of 1-3 MPG have also been reported with this file. Recommended for non-studded trucks.
Studded SRL (SRL ): The one up to SRL for studded trucks. Simply adds boost over SRL for 10-15 more HP and 50-60 more FT/LBS of torque. Head studs HIGHLY recommended.
SRLXX – SRL have you craving more? This is the file for you! Studs required.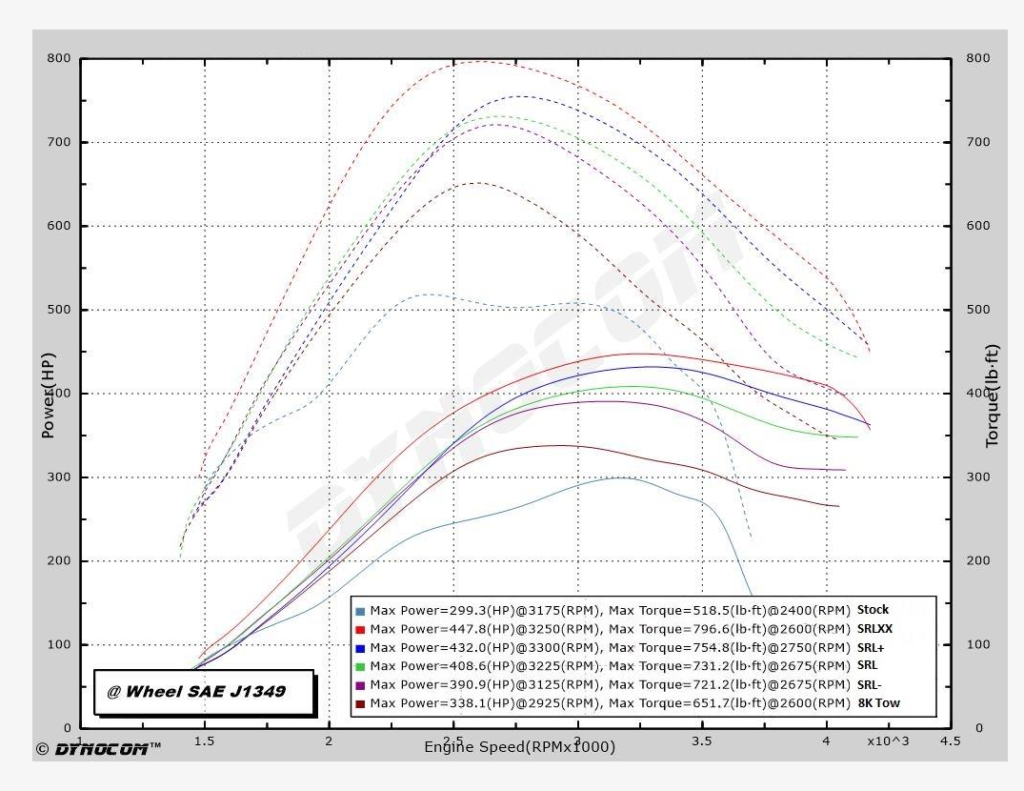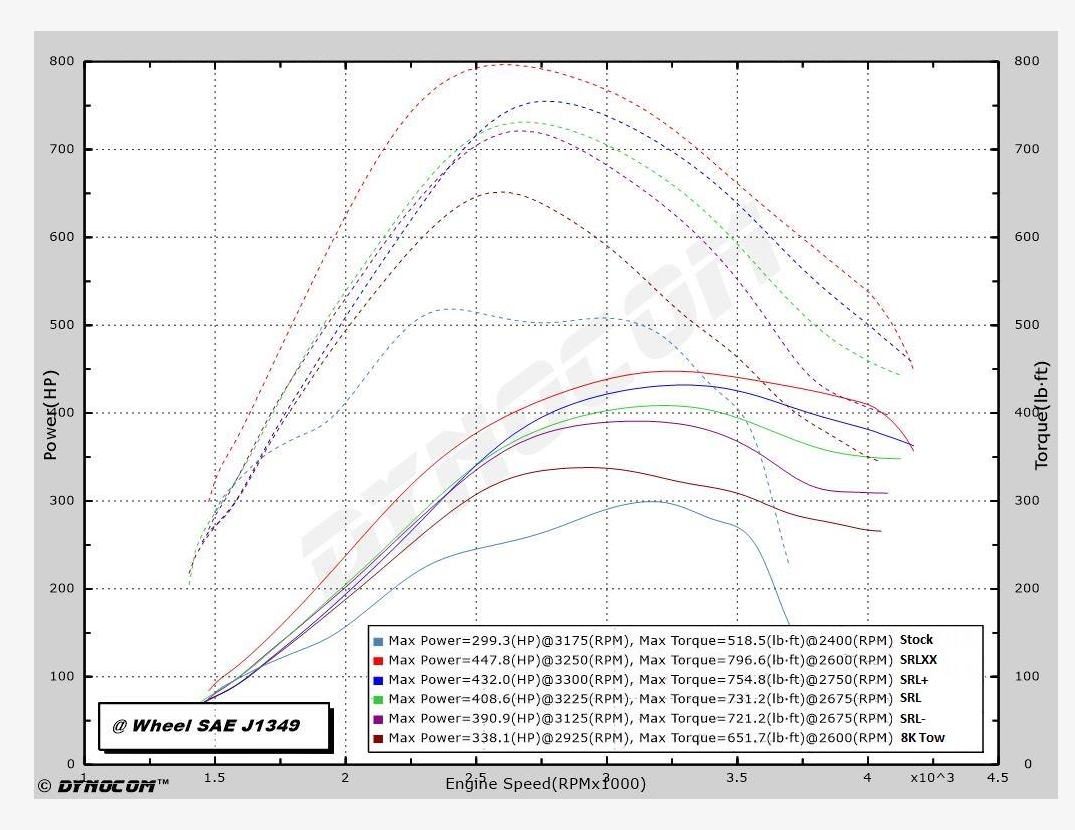 ***THE CUSTOM TUNE FILES DO NOT INCLUDE ANY EMISSIONS DELETES. THE CUSTOM TUNING WILL REQUIRE A FUNCTIONAL EGR VALVE. RUNNING CUSTOM TUNING WILL ALSO DISABLE ANY EMISSIONS DELETE CAPABILITY THAT CAME PRELOADED ON THE TUNING DEVICE.***
Additional Ordering Information – Under normal circumstances custom tunes are delivered via email within two business days of completing the custom tuning sheet.
The custom power stroke tune packages sheet link is downloadable after you complete your purchase. This is how GearHead collects the vehicle and tuner data necessary to write your custom tunes. To eliminate delays please whitelist @ghtuning.com email addresses in your email client so your spam filter does not block delivery of emails from them.
Compatible With:
2003 Ford 6.0L PowerStroke
2004 Ford 6.0L PowerStroke
2005 Ford 6.0L PowerStroke
2006 Ford 6.0L PowerStroke
2007 Ford 6.0L PowerStroke
*May not work for all builds due to other engine/vehicle modifications

Check out the the PDD Youtube for anything and everything diesel performance!